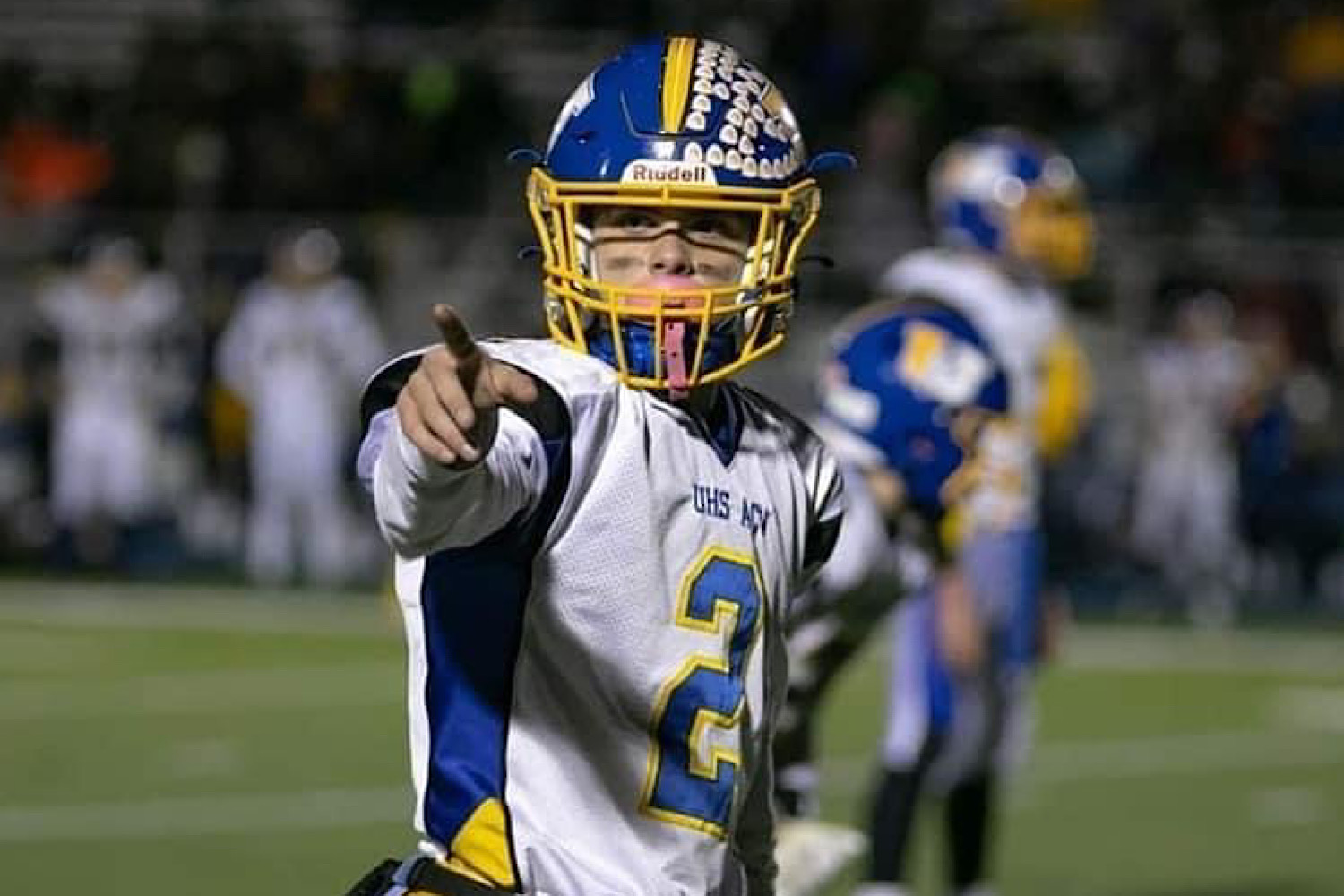 RIMERSBURG, PA (EYT/D9) — Playing in college has been Skyler Roxbury's dream since he was a little boy dashing around his yard with a football under his arm.
Not many get that chance. Only 1.9 percent of high school football players have a chance to put on shoulder pads at the next level.
Roxbury is thrilled to be one of them.
The Union/AC Valley senior recently signed to play at Westminster College where he will have a chance to become one of the school's next big defenders.

Redbank Valley, Keystone and Union/AC Valley sports coverage on Explore and D9Sports.com is brought to you by Heeter Lumber.
"I knew the team was good," said Roxbury. "They just completed a conference security (Bryce Thomas) so I thought they had good coaching and it also gives me an opportunity now that they're gone. Maybe I can get in there next year and see what I can do.
Roxbury is not one to sit idle.
He wanted to get on the pitch as quickly as possible. But he also wanted to go to a successful program and Westminster certainly fit that bill.
The Titans were 7-3 and 7-2 in the President's Athletic Conference last season. They anticipate being back in the mix for a conference title in 2023.
"I had another option where I could have played my freshman year, but I'd rather play for a really good, successful team," Roxbury said. "Everyone there seemed to like each other. Her energy was high. Everything about it was really great."
It also helped that Roxbury, a Union High School senior, is keeping his former teammate Caden Rainey a long time coming at Westminster.
"We're best friends," Roxbury said. "So that's another reason.
"It was my dream to play college football – football is my favorite sport," added Roxbury. "I was really hoping that I would get a chance and I'm really looking forward to this opportunity."
Roxbury was recruited by several Division III schools for his athleticism and instinct as a defender.
As a senior for the Falcon Knights, Roxbury recorded 52 tackles and also caught three passes.
When Union/AC Valley came close to beating Redbank Valley for the District 9 Class A title as a junior, Roxbury fired eight passes and returned two for touchdowns.
He finished his career with 14 interceptions and 94 tackles from his safety position.
"Playing coverage is my favorite; I like interceptions," Roxbury said with a grin. "But I mean tackles are great too. It's also pretty nice to meet someone and make a big hit.
Roxbury, who is also a starting guard on the Union Boys basketball team hosting Turkeyfoot Valley in Friday's first round of the PIAA Class A playoffs, is already working on the things he thinks he needs to improve on to get on the field at Westminster so quickly as possible.
He wants to get stronger and has started to train even harder than usual in the weight room. He also wants to work on his speed.
And his hands.
"I was trying to get the school's wiretap record," Roxbury said. "I came up two short. I was pretty close. I've lost way too many. I should have blown that record."
There's always a record to chase in Westminster.
"When I visited Westminster I was in a defensive session and they were talking about turnovers," Roxbury said. "They said, 'We need sales. We get sales, we win the game.' They also talked about goals in defence. They said every time the defense scores a touchdown, there's an 80% chance of winning. I love that. I love that they want people who can make sales."

Redbank Valley, Keystone and Union/AC Valley sports coverage on Explore and D9Sports.com is brought to you by Heeter Lumber.