NORMAN – Oklahoma will officially arrive in its new home in the Southeastern Conference on July 1, 2024. On Tuesday, the University of Oklahoma's Board of Regents took another important step to ensure the Sooners — and the athletic facilities they call home — fit in among their future conference foes.
An estimated project budget of $175 million for a new, "state-of-the-art" OU football facility highlighted approximately $390 million for expansion and improvement of athletic facilities, which was approved by Regents at a meeting Tuesday afternoon.
Additional budget approvals include construction of a $75 million student and athlete success center and funding for renovation and upgrade work that will directly impact a dozen sports programs beyond football.
All projects are funded through a combination of private and athletic department funds.
Check out our latest digital-only offering and subscribe now
At a meeting on November 30, the Regents voted to approve the selection of architectural firm HOK to oversee the forthcoming football facility project. Developments on Tuesday included a request to hire a site manager to work with the architect and formal approval of the project's nine-figure budget
The future home of the Sooners' football program will be adjacent to Oklahoma Memorial Stadium and will include upgraded facilities for strength and conditioning, recreation, nutrition, sports medicine and hospitality, as well as meeting rooms, coaches' offices and two new practice grounds, designed by OU Athletics Director Joe Castiglione.
"It's a comprehensive facility for football operations," Castiglione said on Tuesday, "so everything you can think of."
He called fundraising for the project "ongoing" and said no public timeline had been set for the football facility to open.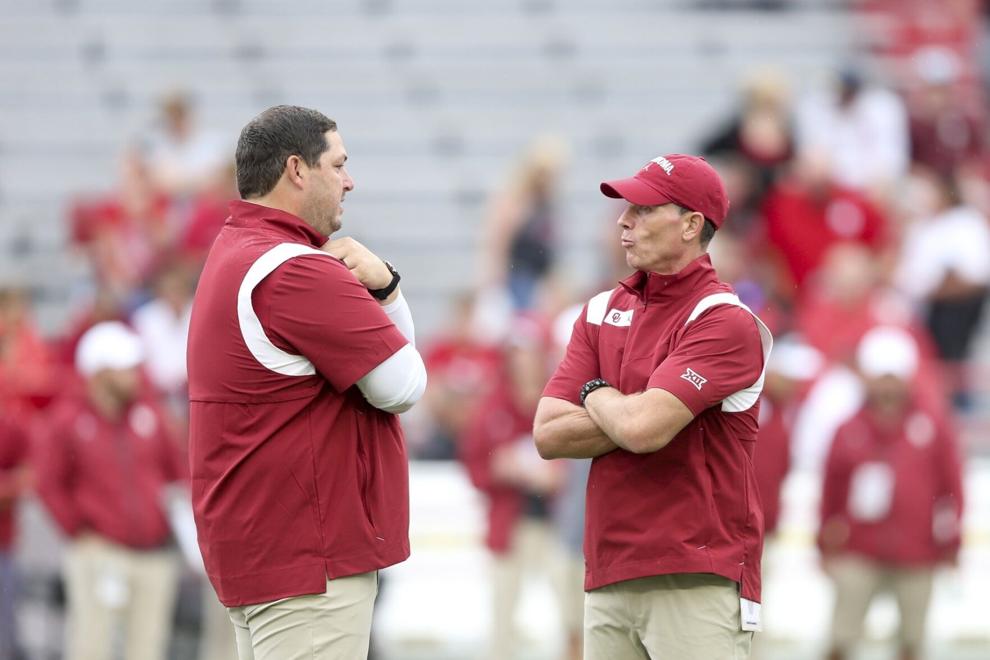 Tuesday's approval comes less than five years after the May 2018 dedication of the Switzer Center — OU's current football operations facility, which was part of a $160 million stadium expansion and renovation includes academic offices and other student and athlete support services, additional space for SEC Network Studios, and offices for other OU athletic programs.
The estimated $175 million asking price will not only put the Sooners on par with their soon-to-be conference peers in the SEC, but could (at least temporarily) set the new standard in a facilities boom that has unfolded across major college football of recent two decades.
In 2013, Oregon unveiled a gleaming $68 million football facility that became the model for football programs across the country at the time. Ten years later, OU will launch its new soccer-specific facility at 2½ times the cost.
Of the four SEC football programs to completely overhaul facilities since 2021, none have eclipsed a budget that exceeds the $91.9 million Auburn spent on the Woltosz Football Performance Center, which opened late last year. Opened in August 2022, Heavener Football Training Center in Florida was built at an estimated $85 million. Georgia's recent football-specific development cost the Bulldogs $80 million; South Carolina has spent $50 million on the new facility it will call home in 2021.
Outside of the SEC, Nebraska could move into its $165 million football complex as early as this summer. The facility, for which the state of Florida broke ground in December, is valued at $75 million to $100 million.
"Comparative analyzes are always part of it," said Castiglione. "Sometimes the media makes it look like they're keeping up with the Joneses. I don't think the quest to recruit the best and brightest is as competitive as it has ever been. And it's a whole new landscape.
"So we need to provide a comprehensive approach that makes Oklahoma the most attractive definition for the best and brightest, and do what we do best," he continued. "Facilities are definitely a part of it and always will be."
Tuesday marked the first meeting of Regents since OU secured its departure to the SEC in 2024. OU President Joe Harroz said the board will meet in the coming weeks to formally approve the early exit from the Big 12.
"Any loose ends will be tied up," he said.
Castiglione teased plans for facilities beyond football after the Regents' meeting in November. Tuesday came with approval for a $75 million Student-Athlete Success Center and upgrades that will benefit at least 12 additional programs on campus, including softball ($47.9 million), baseball ($45 million), gymnastics ($13.75 million), and golf, tennis, and track programs.
Also approved was a $9.5 renovation of the men's and women's basketball team suites at the Lloyd Noble Center.
On Monday, OU men's basketball coach Porter Moser said his focus remains on a new venue for basketball. Castiglione stated Tuesday that OU is reviewing several plans related to a new arena and expects to learn more about the future home of the Sooners' basketball programs.
"If we get the right results, we can make the best decision," he said.