From Calum McAndrew Special to Post-Dispatch

COLUMBIA, Mo. — The night before the NFL scouting combine, if defenseman Darius Robinson had made a different choice, he might have waited in Indianapolis with former Missouri teammate Isaiah McGuire to take over the drills.
Instead, Robinson chose to return to Columbia and Mizzou.
Instead, he sent McGuire and ex-MU defenseman Trajan Jeffcoat, who transferred to Arkansas, clips from the opening days of MU's spring drills. Not only that, but Robinson, a four-year-old tackle, sent a tape of his defensive end reps, the role his former teammates had vacated.
McGuire also liked what he was seeing from Robinson's spring reruns. One of his pass rushes went a little off the hook, the edge rusher told his friend, but overall he's looking pretty good… and getting better as Robinson continues to get cues.
Robinson's move outside is not permanent. Missouri center-back line coach Al Davis said he will split time across the line, but the postponement comes with some important benefits.
First, Robinson wants to show some versatility to NFL scouts to increase his draft inventory.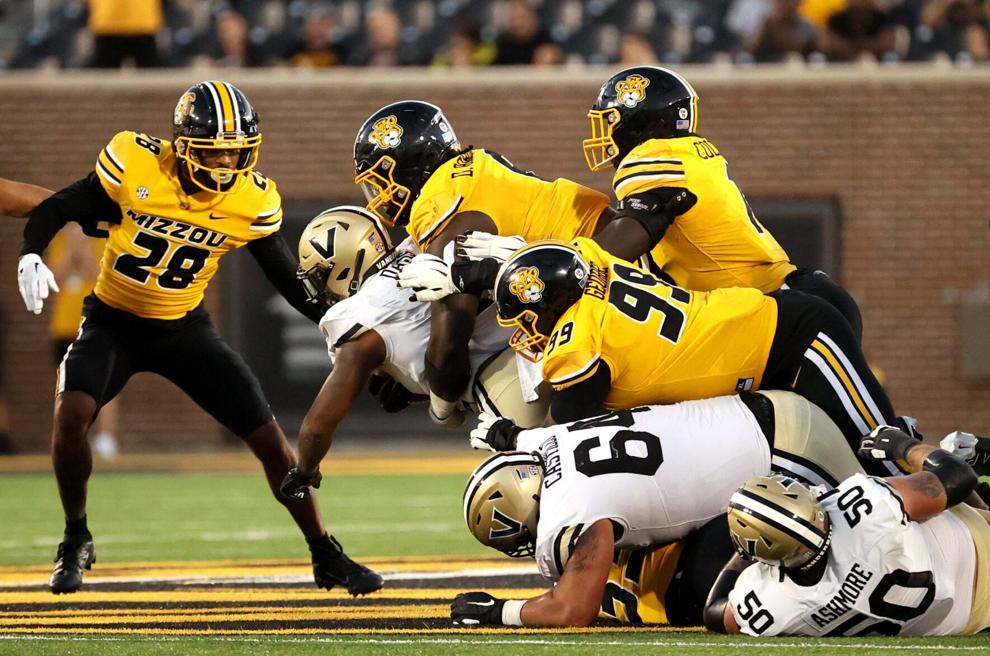 "I've spoken to him and I'm not saying he's that guy just yet, but in terms of ability he might resemble a JJ Watt to me. Move him around and try to get him on mismatches because he combines a lot of speed and power," said MU defense coordinator Blake Baker of the 296-pound, 6-foot-5 Robinson. "I think that he can show that, will show NFL teams — 3-4 teams are looking for something other than a 4-3 team — and now he's really expanding those skills and bringing them to tape for all 32 teams ."
Second, the Tigers are bringing back plenty of tackles.
Kristian Williams, Jayden Jernigan and Josh Landry all starred in significant interior snaps in 2022. Take 300-plus-pound redshirt newcomer Jalen Marshall and St. Louis native Marquis Gracial, then throw summer newcomer Sam Williams into the mix, and you're done with no shortage of bodies — enough to help Blake Baker, "easier." to sleep".
But the line of defense is caught in two worlds. Robinson's traditional role at tackle is stacked, while the Edge lacks much experience — Arden Walker and Johnny Walker Jr. are the only two to play there for Missouri last season.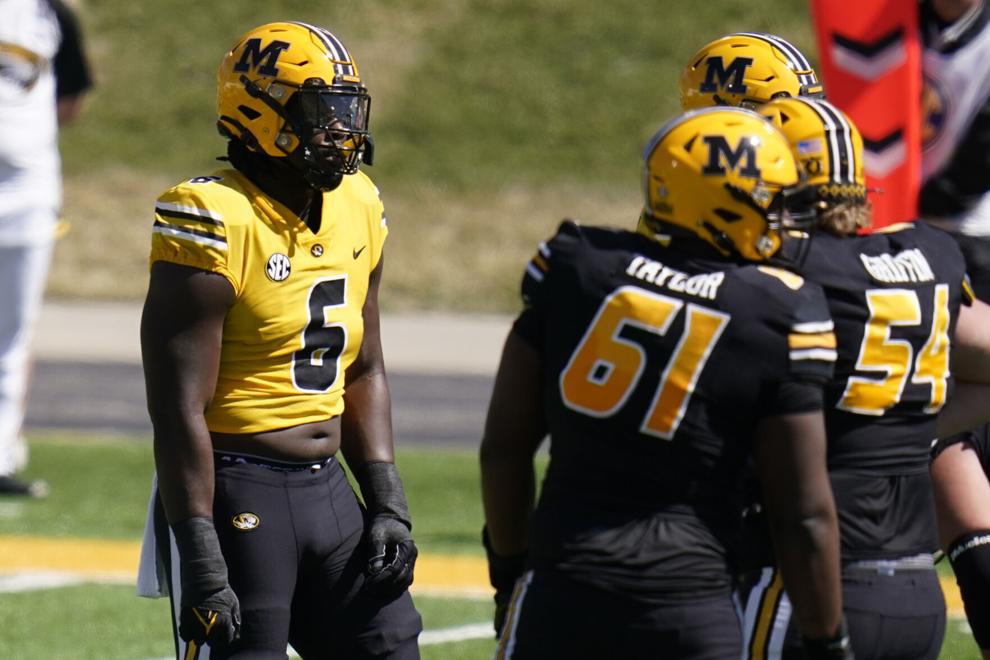 "For me, if you look at us as a whole, defensive end, we need to develop some people there and Coach (Kevin) Peoples is the right man for the job," Baker said. "I think he's doing a great job developing guys so I'm looking forward to seeing those guys grow this spring because that's really the only returning player position that we really don't have anyone in that one played barrel."
However, where there is a lot of experience is in the coaching staff.
Baker is back for a second year and, unlike year 1, doesn't rush through a schematic installation. It's year 2 for Davis coaching indoors and the same for Peoples as coach of the outside line of defense. In fact, every single defensive assistant of 2022 is back this spring.
That was never a given in Missouri during Robinson's career. He's seen head coach Barry Odom, coordinator Steve Wilks, positional coach Jethro Franklin and many others come and go.
There are few who appreciate that more than he does.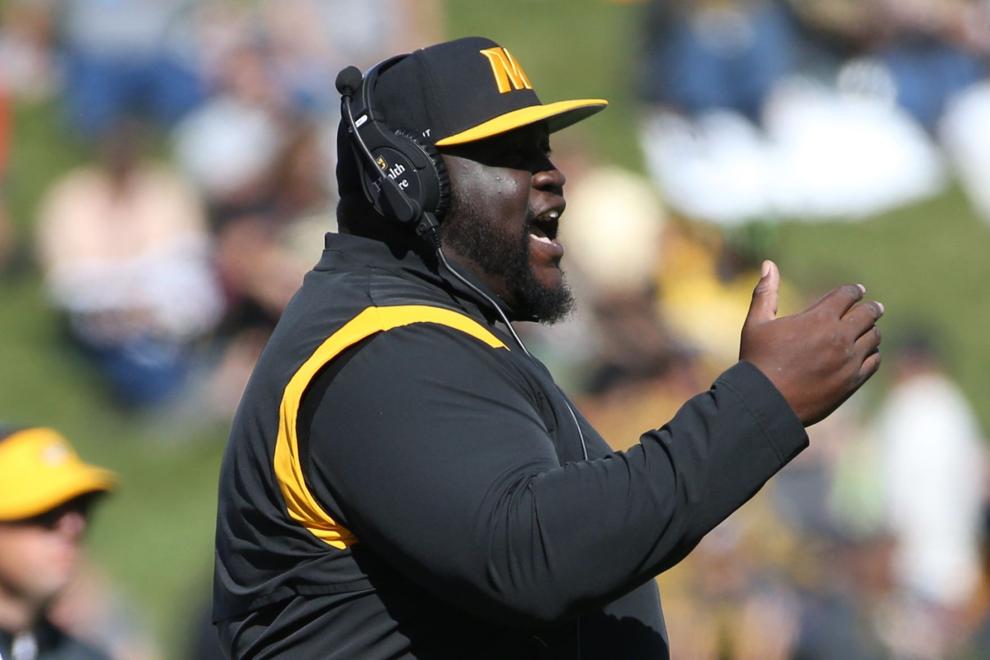 "It just feels good to see a playbook that you're already familiar with," said Robinson. "You know, in the past we've had so many different coaches that we didn't have that familiarity. It's just good to see that."
The main benefit of schematic continuity?
The Tigers can finally get through an offseason without installing, learning, and drilling anything new.
"If it ain't broke, don't try to fix it. We're not trying to make it more complex, we're trying to make things simpler," Davis said. "And making it easy allows these guys to play fast. You know what the system is, now it's "let's fine-tune things".
"So it's not so much about the volume and how much stuff we have, it's about the quality of work we get."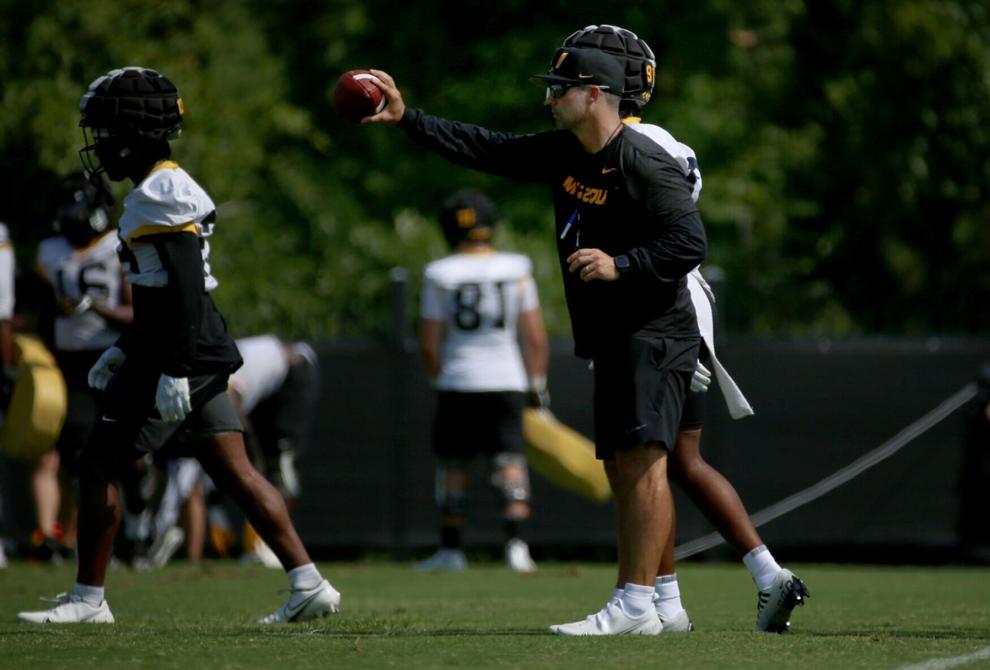 Robinson said looking down the line and seeing the familiar faces around the interior makes him feel pretty good about his change. Baker likes how tight-knit the group has gotten on and off the field, and he sees them engaging in his ideal way of competing – "with each other," not "against each other."
Davis is aware he has players who still need to be developed before the fall comes. After all, that's what spring is for. But the number of returnees – and general familiarity with the process – should support this process.
"You already know (the system) so you're just repeating what (we) already have installed," Davis said. "Last year it was more like Groundhog Day all the time. Now we're going out there, we're rolling right through because they understand, they know what the expectation is.
And at the forefront of it all — yes, everything if the move to the rim persists — will be Missouri's most experienced defenseman.
"We've had a decent season and we want to stay hungry, we want to stay humble," Davis said, "and we can keep that message — D-Rob push through."